→ Campaign
Info A celebration of the efforts of Strava's 42m+ users on their daily rides, runs and swims, providing users tools to give their own kudos to one another.
Made at Stink Studios. Role: Art Director, Design Lead. Yego Moravia, C.D.; Tim Blount A.C.D., Copy; Emil Karlsson, Motion; Sean Quinn, Producer
[1] Campaign visual language;
multiple formats
[2] "How to Give Kudos" Campaign Films (4)
concept, direction, and post-production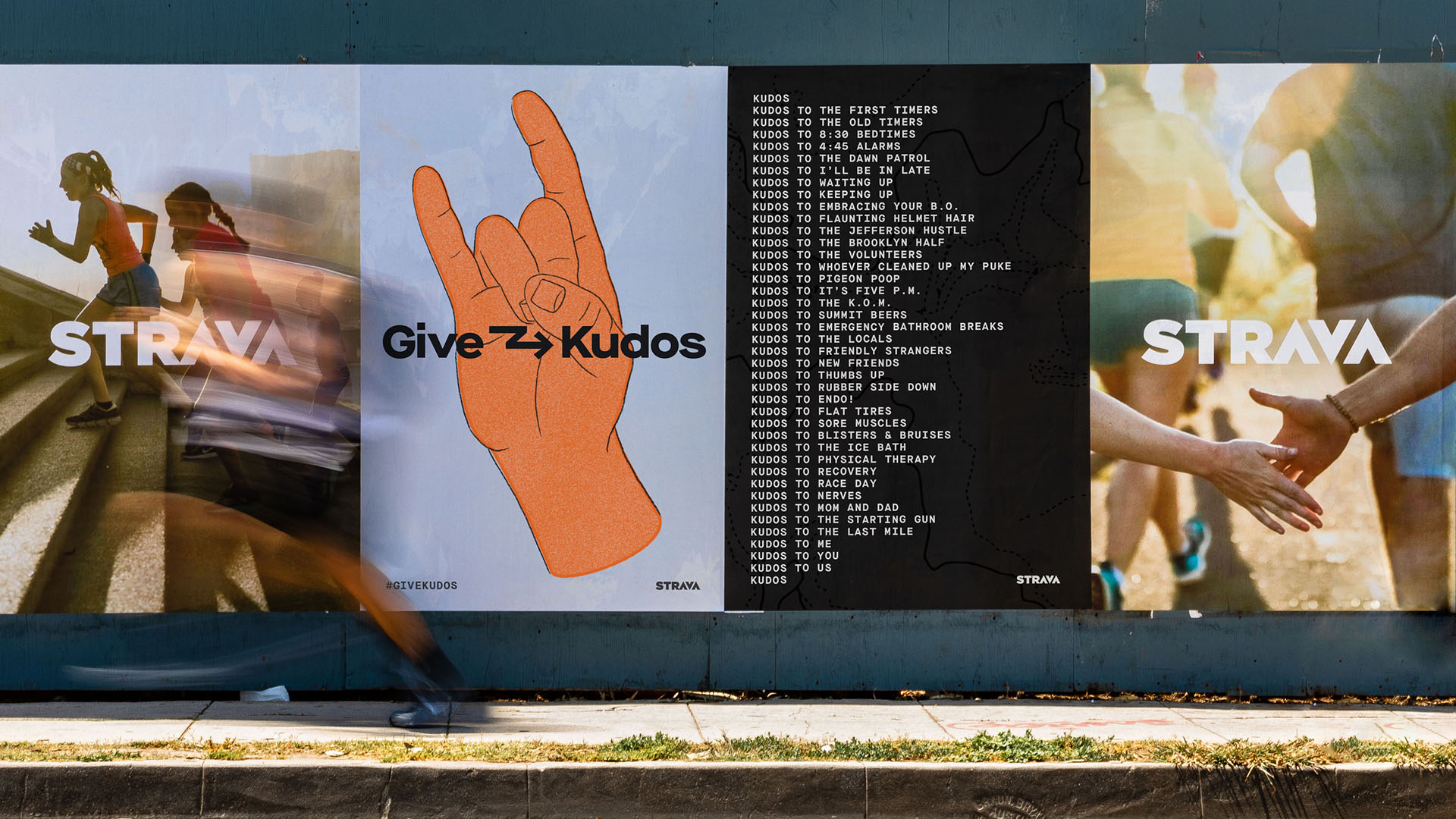 [3] Wild postings, large format.
shown: rose ave. at sixth ave.., venice, c.a.
[4] Campaign guidelines, selected pages.