→ Campaign
Info For the nearly 20 years since its founding, the humble file-sharing service WeTransfer has stayed true to its core mission: to support creativity by transferring large files. In a more crowded space than ever, the quiet service sought a voice, and for the first time spoke out for what they've stood for for all those years. "You make. We transfer." is a campaign that celebrated everything that happens along the creative journey, gave visibility to artists, and established a look and feel that led the way for the brand's future evolution.
Made at Stink Studios. Role: Art Director, Design Lead. Yego Moravia, C.D. Tim Blount A.C.D., Copy. Emil Karlsson and Sara Haas, Motion; Sean Quinn, Producer.
[1] Billboard with artwork by
Carolina Mizrahi
.
pearl district, portland, or.
[2] Modular campaign line as a frame for creative work.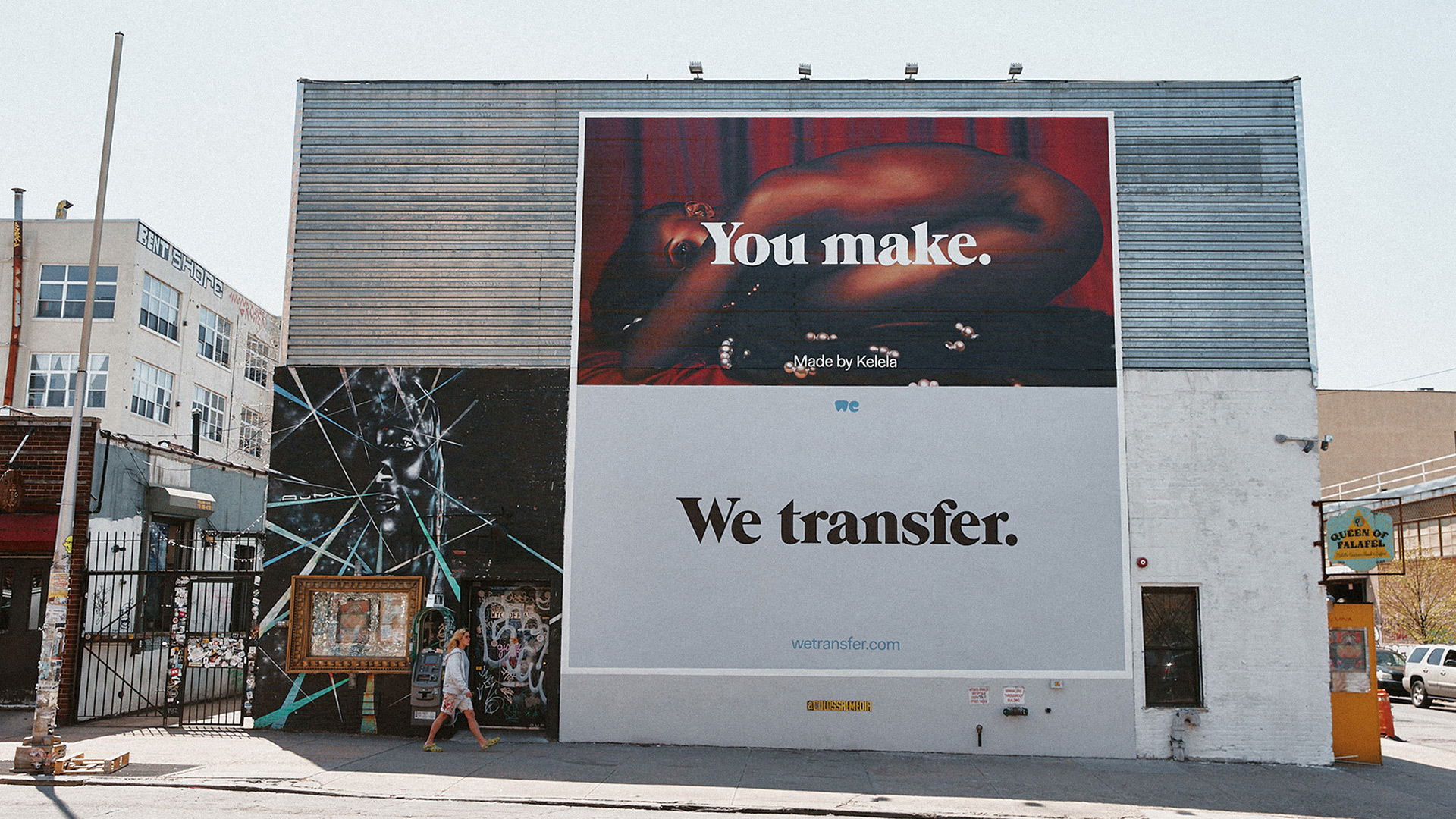 [3] Handpainted murals with artwork supplied by
Kelela
.
bushwick, brooklyn, ny.
[4] Campaign iterations with work by
Mac Premo
and
Second Life Toys
.
[5] Social animation; stories from six creative disciplines.
[6] Campaign landing.
wetransfer.com